CCEA Kicks Off Online Summer PD Series
PD JUST FOR US!
CCEA is proud to extend an invitation
to our summer PD for personal and
professional enrichment. We believe
that in challenging times, our
professional networks become a vital
resource.
This learning series, developed and
presented by your CCEA colleagues
and Association Partners, seeks to
offer meaningful, convenient, and
ongoing learning opportunities
throughout the summer months.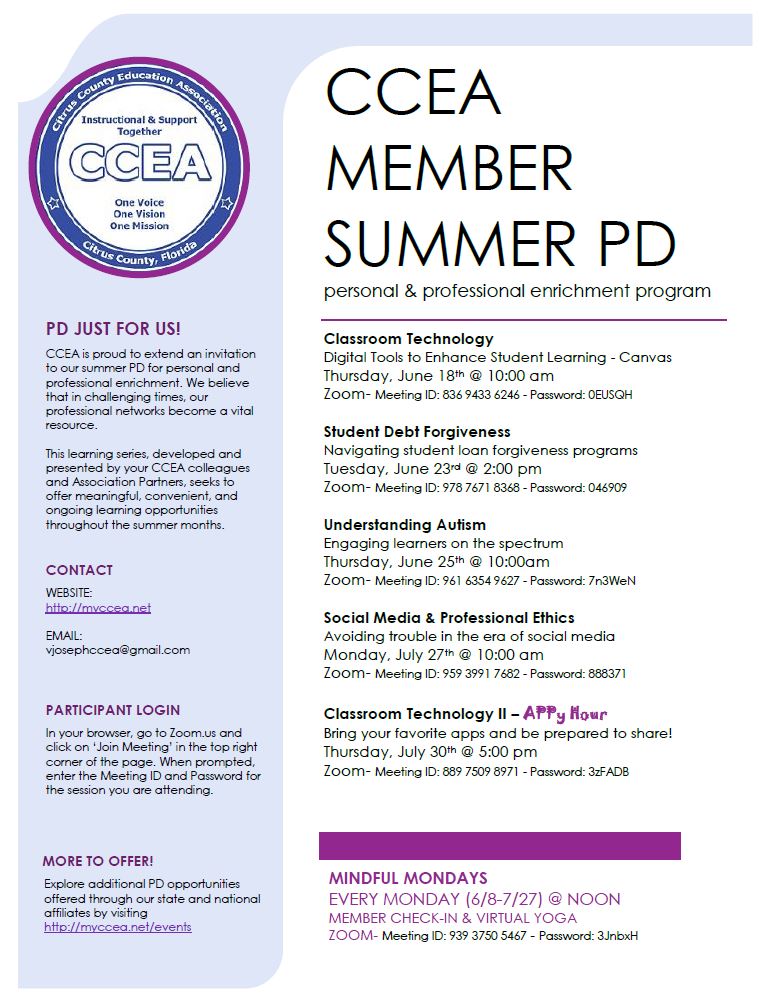 2020_ccea_member_pd.pdf